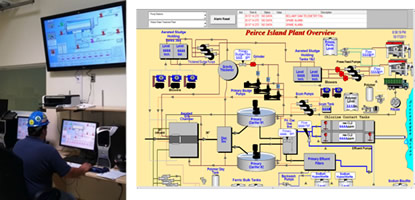 City of Portsmouth, NH
Water & Wastewater Projects
Madbury Water Treatment Facility: this plant is the main water supply for the City. A complete new facility was constructed with EII acting as systems integrator and control systems supplier. This facility has operated trouble free since 2011. The new control systems also included a comprehensive radio telemetry system which controls tanks, wells and booster stations throughout the area.
Pierce Island and Pease Wastewater Treatment Plants: EII has performed many upgrades at both plants over the last 15 years. EII has been selected as control systems integrator for the new $75,000,000.00 upgrade project at the Pierce Island Plant starting in 2017.
---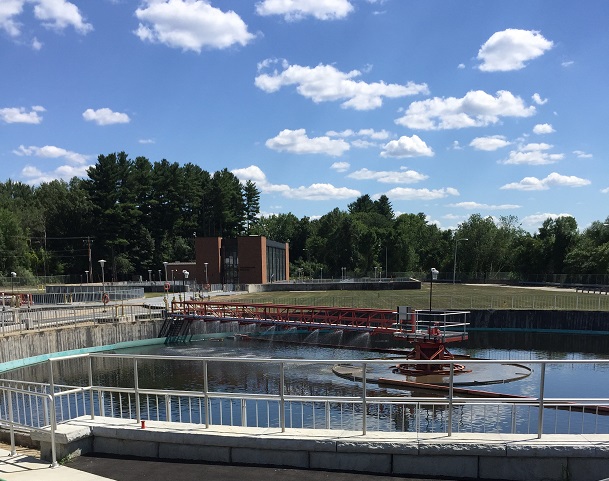 WWTF Aeration System Upgrade
Previously, The Manchester WWTF treated up to 30 million gallons of wastewater per day serving Manchester, Bedford, and surrounding towns. The upgrade project increased treatment to up to 60 Million gallons per day!
Since 1990, Electrical Installations, Inc. has designed and installed upgrades to this facility's influent pumping, clarifiers and thickeners, chemical treatment, and now the aeration system. As part of this project, we modernized and upgraded the complete SCADA system and installed new state-of-the-art controls throughout the facility. Working closely with the general contractor, client and engineer we achieved seamless startup and operations. Contract amounts exceed $4,000,000 to date.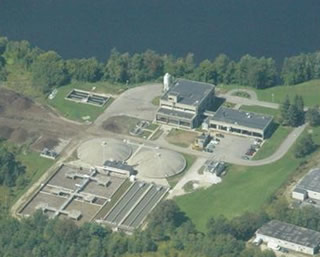 Lewiston-Auburn Water Pollution Control Authority
WWTF Dewatering Upgrade
LAWPCA has been a loyal client since 1994 when we replaced their antiquated plant control system with modern PLC based controls and implemented a computerized SCADA system. The latest projects consisted of all new PLC based control systems for the Gravity Belt Thickeners, Methane producing digesters, cogeneration and sludge dewatering.
Impressively, LAWPCA has become almost energy independent from the poser grid by converting sludge to methane gas and burning the gases cleanly to produce electricity. Other projects resulted in significant operational cost reductions by improving and automating their sludge byproducts disposal and reclamation.
EII has been the sole systems integrator and control systems supplier for the past 22 years, with contract amounts in excess of $2,250,000.
---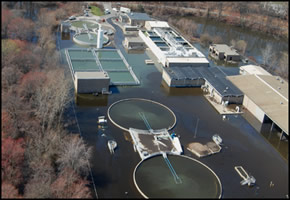 Town of West Warwick, RI
Flooding
Project Completed: Emergency Wastewater Treatment Plant Repairs following unprecedented flooding on 3/30/10. Complete restoration of the treatment plant's control system involving repair or rebuilding of every component. Immediately re-established communication between the plant, repeater, and 8 pump stations by converting communication from lease-line to radio telemetry. Removed and rebuilt heavily damaged control panels and
VFDs
, recovered hard drive content from submerged computers and re-programmed plant
SCADA
system. Work among the facility's 15 buildings progressed for more than a year, completion 5/2011.
---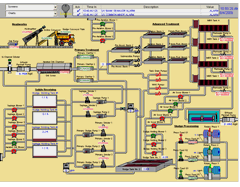 Surfside WWTF encompassing 10 Remote Sites and a plant MTU. Installation of a fiber-optic/Ethernet
network along with wide-area network capabilities. The Plant consisted of 8 PLC panels including vendor supplied PLC's. Electrical Installations, Inc. served a
s SCADA integrator overseeing all networking functions including PLC programming, HMI programming, reporting, and alarming. Project completed 2009, Contract Amount $366,000.
---

Town of Lee, MA

Projects Completed: Electrical Installations LLC was selected by C.H. Nickerson, Inc. to provide instrumentation and control for the $22M upgrade to the Lee Wastewater Treatment Plant Facility. We supplied all plant instrumentation for level, pressure and analytical monitoring and control. Provided state-of-the-art PLC system including Allen Bradley Contrologix with GEFanuc Proficy SCADA. One-day changeover from the old system to the new sequencing batch reactor process. Project completed 5/08. Contract amount $465,738.
---

New Hampshire Department of Environmental Services, Franklin, NH

Project Completed: New SCADA system for regional wastewater treatment plant including 17 remote sites and a remote control site with a wide area network. Four IFIX nodes and 28 PLC's comprise this modern system. Completed 2002, Contract Amount: $1,900,000 Since completion of the above-described project, we have completed several additional electrical and control projects with total values of more than $1,000,000.
---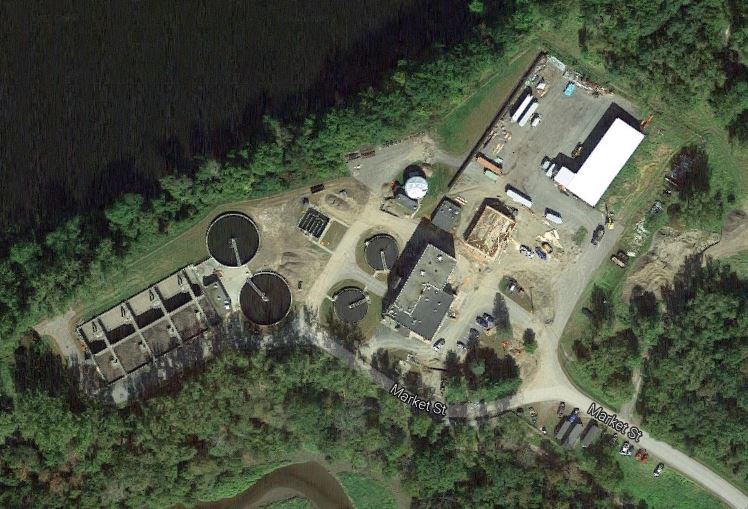 City of Lebanon, NH
Wastewater Treatment Plant Upgrade
The City of Lebanon, NH recently upgraded their 3.1 MGD WWTP, built in 1976, from a conventional activated sludge system to a Modified Ludzack-Ettinger process. EII was responsible for designing custom control panels, a fiber-optic cable network, plant-wide instrumentation and extensive custom programming to facilitate the new improvements. Contract amounts are in excess of $725,000.
---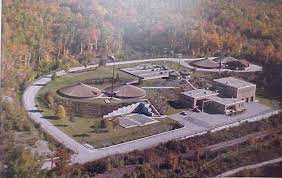 City of Berlin, NH
Wastewater Treatment Plant Upgrade
Since 1994, EII has performed many water and wastewater upgrades for the City of Berlin, NH, a valued customer. The most recent project was a major upgrade and modernization of the WWTP which consisted of all new PLC-based controls, extensive digital instrumentation, energy saving equipment and a state-of-the-art SCADA system. Contracts to date in excess of $1,750,000.